Custom Fasteners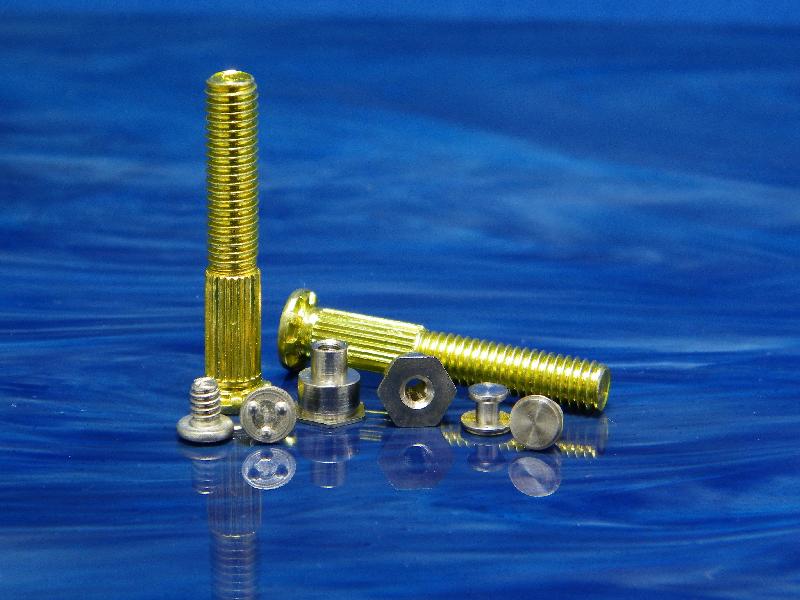 Captive Fastener is the top manufacturer of self-clinching fasteners for industrial applications. While we do maintain an extensive catalog of ready-to-ship and cost-effective options, we understand that specialty applications require specialty solutions. That's why we offer our custom manufacturing services for self-clinching fasteners. With decades of combined industry experience, the team at Captive Fastener begins by establishing your specifications for your custom self-clinching fastener, including:
Material

Dimensions

Performance properties

Corrosion resistance

And any other special self-clinching fastener requirements.
Our engineering staff works closely with you throughout the design and manufacturing process, offering suggestions based on your criteria. We present a print for your review and approval before any production starts. After manufacturing, we ensure your product is delivered on time, as ordered, and within budget.

Contact us or request a quote to learn more about our custom manufacturing capabilities. We look forward to working with your engineering department
Custom 316 Stainless Steel Clinch Nuts
We specialize in manufacturing specialty self-clinching fasteners, including custom 316 stainless steel self-clinching studs for industrial OEMs. 316 stainless steel self-clinching studs provide excellent corrosion resistance, deliver high torque-out and pushout, and add aesthetic appeal. These specialty self-clinching studs and other fasteners can be used in virtually any application but are particularly suited to marine or outdoor OEM assemblies.
Other custom 316 stainless steel self-clinching fasteners include fasteners for stainless steel sheets, standoffs, and more.
Your #1 Manufacturer of Specialty Fasteners
Captive Fastener is dedicated to manufacturing and delivering the best 316 stainless steel self-clinching studs and other custom self-clinching fasteners. Our commitment to quality guarantees you receive dependable products that meet every specification and deliver uncompromising performances. To ensure your complete satisfaction and in addition to our custom-manufacturing services, we also offer other options to add value to your final assembly:

Contact us or call 201-337-6800 to learn more about our fast turnarounds, on-time deliveries, and custom services. Request a quote when you're ready to begin your order for custom-manufactured 316 stainless steel self-clinching studs or other special self-clinching fasteners.